Giveaway Ends: Tuesday 12 February 2019 at 04:59:59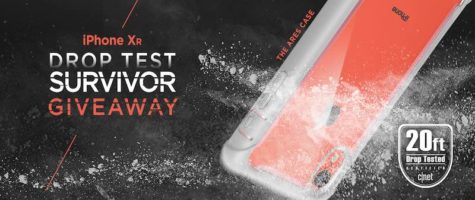 This year at CES, the Ares case by i-Blason competed in CNET's annual drop test to find out if a clear, full-body phone case could hold up to the most rugged cases in the industry. With a brand new Apple iPhone X? secured inside, the Ares survived several grueling drops onto solid concrete, including from a final height of 20 ft.
To celebrate, we're giving away the iPhone X? that survived CNET's drop test! And an Ares case, of course, with built-in screen protector bringing the total prize value to $800.
See Winner(s)

This giveaway ended on Tuesday 12 February 2019 at 04:59:59
Note: Only residents of the United States of America are eligible to win