Giveaway Ends: Thursday 01 March 2018 at 07:59:59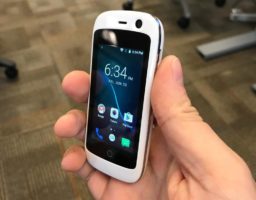 Enter this free international giveaway for a chance to win a Jelly Pro worth $125 USD. The Jelly Pro is a tiny 4G Smartphone which manages to include most of the features found on larger smartphones.
This giveaway ends on the 26th February 2018 and can be entered using the link below.
See Winner(s)

This giveaway ended on Thursday 01 March 2018 at 07:59:59
This giveaway was submitted by imrsagar and edited by BestOfGleam