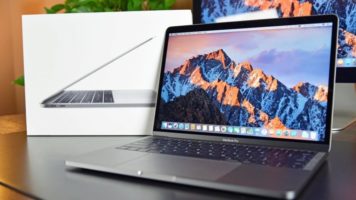 Enter this free international giveaway for a chance to win a 13-Inch Apple MacBook Pro featuring a dual-core Intel i5 processor clocked at 2.3GHz (Turbo Boost to 3.6GHz), 8GB RAM, and 256GB SSD Storage.
This giveaway ends on the 23rd July 2018 so enter now using the link below for a chance to win.
We could show a flashy animated advertisement here but we won't because they're annoying. Please become a Patron to help pay for the upkeep of BestOfGleam - Any amount helps!