Giveaway Ends: Saturday 27 January 2018 at 22:59:59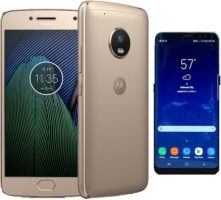 Image Sources: motorola.com & kimovil.com
Enter this free international giveaway for a chance to win one of these two prizes:
Prize 1 – MOTO G5 PLUS
Prize 2 – BLUBOO S8
This giveaway ends on the 27th January 2018. For a chance to win enter using the link below.
See Winner(s)

This giveaway ended on Saturday 27 January 2018 at 22:59:59
Note: This giveaway is not in English, but is open internationally.
This giveaway was submitted by jesustr42 and edited by BestOfGleam