Giveaway Ends: Tuesday 20 October 2020 at 06:59:59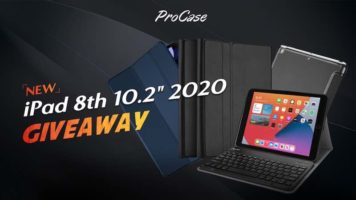 Enter this free giveaway for a chance to win the newly-announced Apple iPad (8th Generation) with a 10.2-Inch display and 128GB storage worth $429. In addition, 9 winners will be chosen to win their choice of a case from ProCase.
NOTE:
Only residents of the following countries are eligible to win: United States, Canada, United Kingdom, France, Germany, Italy, Spain, Netherlands, Japan, Australia, United Arab Emirates, Mexico, Sweden, & Singapore.