Giveaway Ends: Wednesday 25 December 2019 at 05:59:59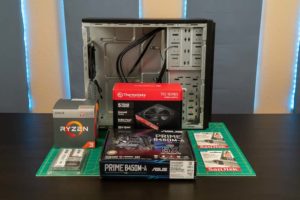 Backups are more important now than ever before. If you still haven't started backing up your files regularly, now would be a great time to start and the DIY NAS is a great piece of kit to help you get started.
The DIY NAS 2019 EconoNAS features the following specs:
​
FreeNAS 11.2-U7
AMD Ryzen 3 2200G CPU
16 GB DDR4 RAM
2 x SanDisk Ultra Fit USB Drives
Antec NSK4100 Case with room for up to 10 HDDs
For a chance to win this for free, enter now using the link below.