This giveaway is in our archive and is only here for reference.
Giveaway Ends: Thursday 01 December 2022 at 07:59:59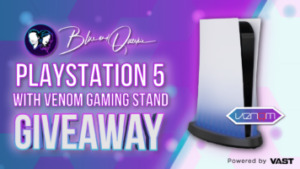 This month BlueandQueenie is teaming up with Venom Gaming to give you a chance to win a PlayStation 5 and their LED RGB stand. Enter now for a chance to win.