This giveaway is in our archive and is only here for reference.
Giveaway Ends: Sunday 18 September 2022 at 04:00:00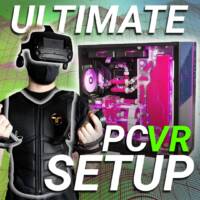 Enter this free international giveaway for a chance to win a MAINGEAR APEX RUSH Hardlined Watercooled (3090ti GPU / 5950x CPU) gaming PC, a Valve Index, and a TactSuit x40. In addition, 2 winners will each receive a Quest 2 VR headset with Link Cable.