This giveaway is in our archive and is only here for reference.
Giveaway Ends: Saturday 01 October 2022 at 05:59:59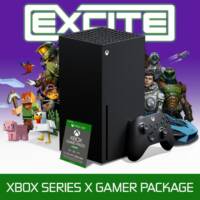 Enter this free giveaway for a chance to win an Xbox Series X console and a year of Game Pass Ultimate.
Enter Giveaway
NOTE: Only residents of The United States or Canada (excluding Quebec) are eligible to win.