This giveaway is in our archive and is only here for reference.
Giveaway Ends: Wednesday 25 May 2022 at 06:59:59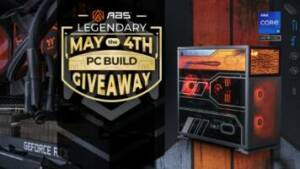 Enter this free giveaway for a chance to win a gaming PC from NewEgg. This PC features an Intel i9-12900K CPU and an MSI Ventus GeForce RTX 3080 Ti GPU.
Enter Giveaway
NOTE: Only residents of The USA or canada are eligible to win.