This giveaway is in our archive and is only here for reference.
Giveaway Ends: Sunday 03 July 2022 at 16:59:59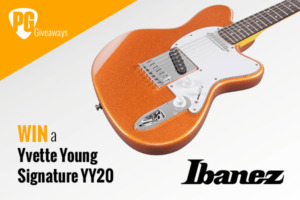 Enter this free international giveaway for a chance to win a Yvette Young Ibanez YY20 guitar worth $1099. In addition, 10 winners will receive a 1-year subscription to 2GTHR worth $120.