Giveaway Ends: Friday 13 March 2020 at 03:59:59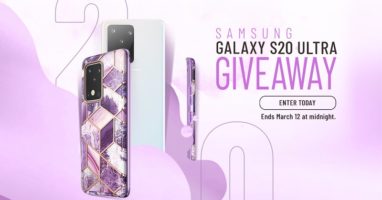 Enter this free giveaway for a chance to win a Galaxy S20 Ultra Smartphone in addition to 3 Cases of Your Choice by i-Blason (total prize value: $1,200). A total of five runner-ups will be chosen to each receive an item of their choice from i-Blason.com and a $25 Amazon Gift Card.
Enter Giveaway
NOTE: Only residents of The United States are eligible to win.