Giveaway Ends: Sunday 31 March 2019 at 21:59:59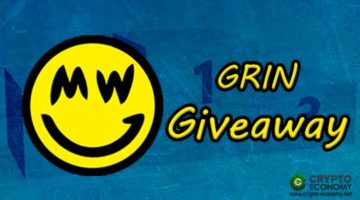 Enter this free international giveaway for a chance to win 50 GRIN ($150*). In addition, 1 winner will receive 20 GRIN ($60*), and 3 winners will receive 10 GRIN ($30*) each.
*The value of cryptocurrencies varies regularly; Grin may be worth more or less than this when the giveaway ends.
See Winner(s)

This giveaway ended on Sunday 31 March 2019 at 21:59:59