Giveaway Ends: Tuesday 20 March 2018 at 03:59:59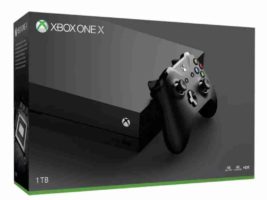 Enter this free international giveaway for a chance to win a Microsoft Xbox One X Console including a physical copy of Sea of Thieves. In addition to this brilliant prize, a limited edition Sea of Thieves wireless Xbox One controller will be included.
This giveaway ends on the 18th March 2018 and can be entered using the link below.
See Winner(s)

This giveaway ended on Tuesday 20 March 2018 at 03:59:59