Giveaway Ends: Thursday 25 January 2018 at 21:00:00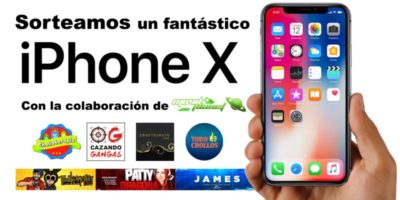 Take the opportunity to participate in this exclusive raffle, created by the best Telegram channels with the collaboration of:

MOVILPLANET A great online store with super positive ratings.
The youtubers ITOWNGAMEPLAY, PATTYDRAGONA, ELJAMESHD, and LAPERESTRONIKA
Note: This giveaway is not in English, but it appears to be open internationally. This giveaway ends on the 25th January 2018 so enter now using the link below for a chance to win.
See Winner(s)

This giveaway ended on Thursday 25 January 2018 at 21:00:00
This giveaway was submitted by asad66789 and edited by BestOfGleam