Giveaway Ends: Sunday 11 February 2018 at 07:59:59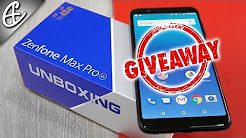 Wildcard is excited to announce this ASUS MG248QR 24″ 144hz Gaming Monitor Giveaway. This promotion ends February 10th, at 11:59PM PT. One lucky winner will be drawn, and announced on the @Wildcard_GG Twitter page.
For a chance to win this great prize, enter using the link below.
See Winner(s)

This giveaway ended on Sunday 11 February 2018 at 07:59:59
This giveaway was submitted by Pat and edited by BestOfGleam