Giveaway Ends: Sunday 26 November 2017 at 22:59:59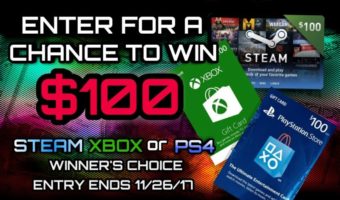 Enter this giveaway for a chance to win a $100 gift card for Steam, Xbox Live, or Playstation Network. This is a great opportunity to get yourself some games prior to Christmas without paying a penny.
To enter, use the link below before the 26th November 2017.
See Winner(s)

This giveaway ended on Sunday 26 November 2017 at 22:59:59