Giveaway Ends: Monday 30 October 2017 at 23:59:59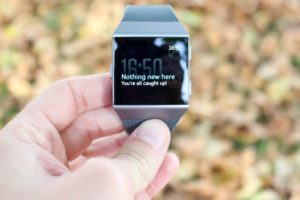 Enter this free international giveaway for a chance to win a Fitbit Ionic which is Fitbit's first real smartwatch device in addition to a fitness tracker. As the Ionic features waterproofing, a large display, and built-in GPS, it makes a brilliant companion for anybody wanting to monitor their overall health.

This giveaway ends on the 30th October 2017 and is free to enter using the link below.
See Winner(s)

This giveaway ended on Monday 30 October 2017 at 23:59:59