Giveaway Ends: Monday 28 August 2017 at 18:59:59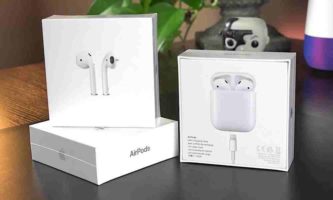 Enter this free international giveaway hosted by iDrop News for a chance to win a pair of wireless Apple Airpods which also include the charging case. This would be a great prize for anybody who is into Apple devices or wants to get started with wireless earbuds.
Enter now using the link below for a chance to win.
See Winner(s)

This giveaway ended on Monday 28 August 2017 at 18:59:59