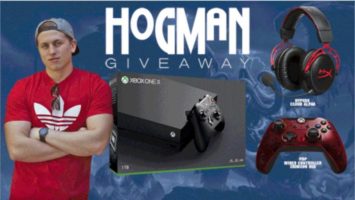 Thanks to this free giveaway, you could win a Microsoft Xbox One X Console, PDP Controller, and a HyperX Cloud Alpha Headset. This giveaway ends on the 5th March 2018 and can be entered using the link below.
See Winner(s)

This giveaway ended on Tuesday 06 March 2018 at 07:59:59
We could show a flashy animated advertisement here but we won't because they're annoying. Please become a Patron to help pay for the upkeep of BestOfGleam - Any amount helps!