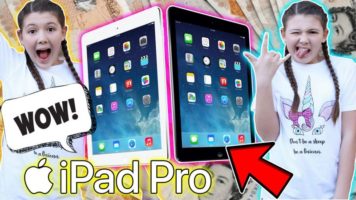 Enter this free giveaway for a chance to win an Apple iPad Pro (12.9-Inch, 256GB) in either black or white (winners choice). The winner will also win some IFAM Merchandise and the ability to choose a charity in which £100 will be donated to.
For a chance to win this great prize, simply enter using the link below.
This giveaway was submitted by zafar ali and edited by BestOfGleam
We could show a flashy animated advertisement here but we won't because they're annoying. Please become a Patron to help pay for the upkeep of BestOfGleam - Any amount helps!