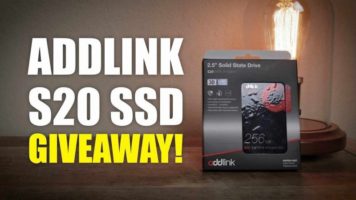 Enter this free international giveaway which ends on the 13th March 2018 for a chance to win a 256GB Addlink S20 SSD
This SSD is up to 5x faster than regular 5400rpm hard drive and it will speed up your everyday work. This SSD can be installed into almost any desktop PC and many different laptops.
See Winner(s)

This giveaway ended on Wednesday 14 March 2018 at 04:59:59
We could show a flashy animated advertisement here but we won't because they're annoying. Please become a Patron to help pay for the upkeep of BestOfGleam - Any amount helps!