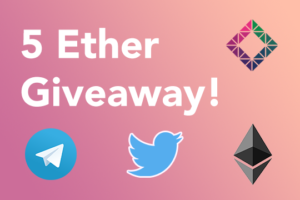 Enter this free international giveaway for a chance to win 5 Ethereum (ETH). At the time of writing, 5 ETH is worth over $3000.
This giveaway ends on the 2nd April 2018 and can be entered using the link below.
We could show a flashy animated advertisement here but we won't because they're annoying. Please become a Patron to help pay for the upkeep of BestOfGleam - Any amount helps!