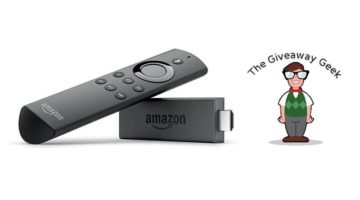 Want to win a free Amazon Fire TV Stick? Simply enter this giveaway and you could win one thanks to TheGiveawayGeek.com. This giveaway ends on the 7th March 2018 and is open internationally.
See Winner(s)

This giveaway ended on Thursday 08 March 2018 at 05:59:59
We could show a flashy animated advertisement here but we won't because they're annoying. Please become a Patron to help pay for the upkeep of BestOfGleam - Any amount helps!