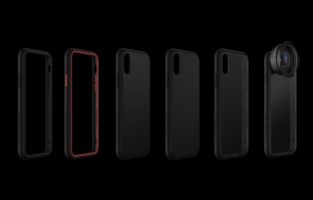 Enter this giveaway for a chance to win an Apple iPhone 8 or iPhone 8 Plus and a RhinoShield Case to keep it safe from damage.
5 Other winners will be selected to win a RhinoShield Case (with no iPhone).
Giveaway ends on the 16th October 2017 so enter now using the link below for a chance to win.
See Winner(s)

This giveaway ended on Tuesday 17 October 2017 at 06:59:59
We could show a flashy animated advertisement here but we won't because they're annoying. Please become a Patron to help pay for the upkeep of BestOfGleam - Any amount helps!