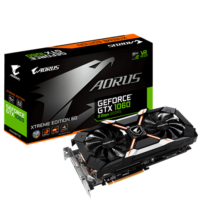 Enter this giveaway for a chance to win an AORUS GeForce GTX 1060 6G 9Gbps. This giveaway ends on Sunday 18th March 2018 so enter quickly using the link below.
This giveaway was submitted by zafar ali and edited by BestOfGleam
We could show a flashy animated advertisement here but we won't because they're annoying. Please become a Patron to help pay for the upkeep of BestOfGleam - Any amount helps!